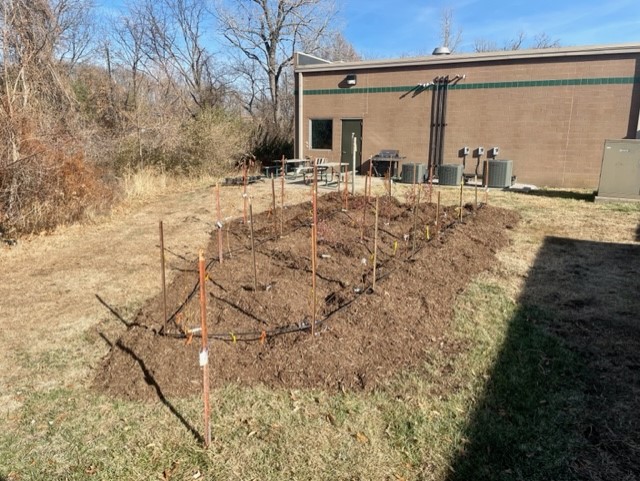 MCC Maple Woods Nursery Project
When Metropolitan Community College (MCC) in Kansas City lost many of their trees to the emerald ash borer, Matthew Knopf-Amelung, the senior groundskeeper at MCC, knew the campus needed new trees.  Rather than acquiring mature trees that would be costly, Matthew decided to create an on campus nursery.  With Forest ReLeaf's young trees, and stewardship from Matthew and his students, the Maple Woods Nursery was created.  Matthew found this to be a rewarding creation not only because of the restoration it will provide to the campus, but also because of the wisdom the nursery will share for MCC students and staff.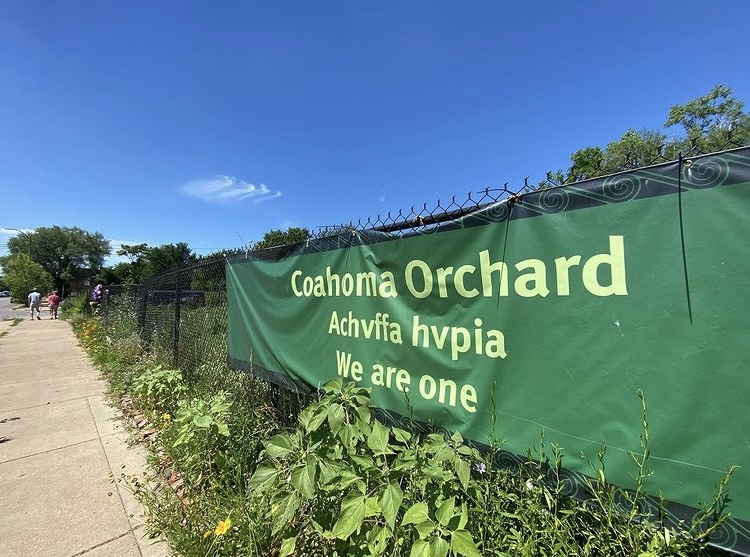 Coahoma Orchards is the name of Dail Chambers' dream come true.  It is a collection of native fruit-bearing trees that she acquired from Forest ReLeaf, and with the help of community volunteers, were planted in the Jeff Vander Lou area of North St. Louis City.  Dail has always had a natural affinity for plants, so when her concerns about air quality rose, so did her passion for planting trees.  In hopes of improving asthma rates and living conditions in Jeff Vander Lou, Dail planted the beginnings of her orchard.  Roughly 26 new paw paws, persimmons, wild plums and chokeberry now reside, providing benefits that will grow with time.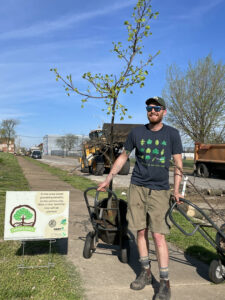 TreeSilience-Americorp Collaboration
Emerald Ash Borer (EAB) is killing off the City of St. Louis' ash population faster than Forestry Division can remove the trees, creating high risk trees throughout the city's streets and parks. Forest ReLeaf has partnered with The Nature Conservancy, Forestry Division, Beyond Housing and The Davey Tree Expert Company in TreeSilience, to help remove and replace these high risk trees in city parks.
With financial assistance from The Missouri Department of Conservation's Community Forestry Cost Share program, Forest ReLeaf has brought Americorps St. Louis into the partnership. Americorp's team of skilled sawyers will be working in North City parks to remove high risk trees, and Forest ReLeaf is organizing planting efforts to restore canopy in these hard-hit areas. Thanks to these efforts, future generations will be able to enjoy the benefits of resilient, diverse tree populations in these public green spaces.