The Young Friends of Forest ReLeaf of Missouri began as a small sub-committee of the Forest ReLeaf development committee in 2012. Since then, Young Friends events have raised awareness and funds for Forest ReLeaf of Missouri. Due to its popularity and success, our ugly sweater pub crawl known as "Crawl the Grove", has become an annual event during the holiday season. We currently have an independent Young Friends committee consisting of young professionals passionate about Forest ReLeaf's mission.
Unable to join the Young Friends committee? Not to worry! Simply attending the events with your friends is a great way to show your support of Forest ReLeaf! We're post-college young professionals with busy schedules, full-time jobs, social lives, families, masters classes and extra-curriculars. But the one thing we all have in common is our dedication to and appreciation of the environment. The more Young Friends attendees and volunteers we have, the bigger impact we can all make in our community for generations to come. It starts with us!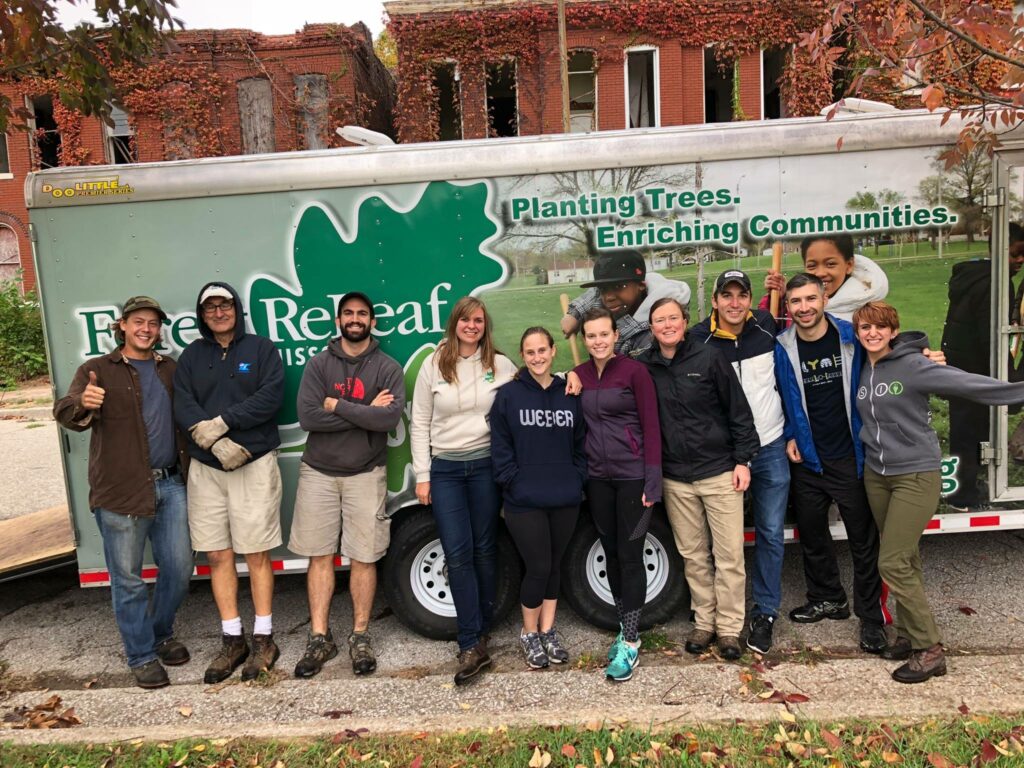 Join the Young Friends of Forest ReLeaf of Missouri Committee
Are you interested in a leadership opportunity that involves planning and attending events throughout the year to fundraise and build awareness for an awesome cause? Young Friends of Forest ReLeaf invites young professionals to join our Young Friends Committee to engage in Forest ReLeaf's mission of "planting trees, enriching communities". Currently a group consisting of two staff members, one board member and seven dedicated volunteers oversee all Young Friends events, and we hope that YOU will join us! Key benefits of joining Forest ReLeaf's Young Friends Committee:
Form relationships with other young professionals in the area
Make a difference in the community
Build your resume
Learn more about environmental causes and organizations including Forest ReLeaf
Take part in fun events and activities throughout the year
It's FREE!